"Briefly unavailable for scheduled maintenance. Check back in a minute"
If this message appears on you wordpress website for more than you anticipated if might mean that your wordpress update failed due to some reason. You can get rid of this message by deleting a .maintenance file which wordpress places at your site root when it starts to update and deletes it when upgrade is successfully completed.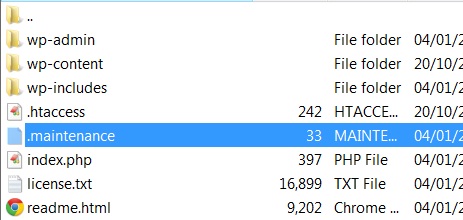 If, for some reason upgrade fails this file remains there and causes wordpress to conclude that your site was still in maintenance mode. So just delete this file and try updating again.