Hint: By buffers in jEdit it means working files (area), which is shown in the image below:
By default, jEdit has in-built shortcuts to access working files/buffer. One can find them at Utilities > Global Options and then selecting Shortcuts from left panel. (Hint: one can try typing "buffer" in Filter: field). Here's how my "shortcuts" box looks like when i look for "buffer":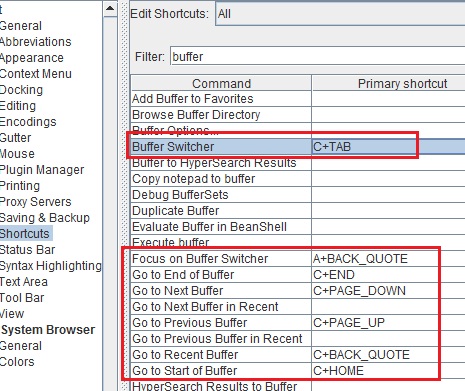 Shortcuts shown above marked with red rectangles are most sought and used ones. In the example above i created a custom shortcut C + TAB to show the Buffer Switcher. One can easily create a custom keyboard shortcut by clicking over the Primary Shortcut and/or Alternative Shortcut areas (Note: the later is out of sight in the images shown above).