If you are looking for Hindi Phonetic Typing Tool support, check this post instead.
This is a web tool to convert content written using Hindi fonts such as Kruti Dev 10, Krishna etc. In first text field given here you paste content copied from your file and push Convert into Unicode Hindi button. The converted text would show in second box. You can use this tool effectively to convert Hindi to Unicode (web) content online or offline.
Also you can use the box above to type Hindi phonetically. For example, type "main" and hit spacebar and it will result in मैं
Use as a WordPress Plugin!
You can use this Hindi to UTF-8 Web Content Converter tool as a WordPress plugin. You can also use it as a standalone HTML page in your website.
Get this plugin for $1
If you should have any queries or comments, contact me.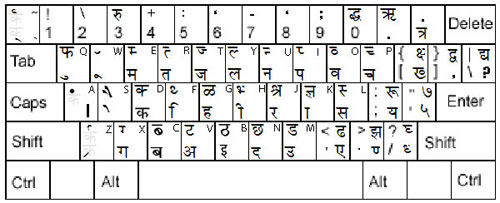 Krishna Font Keyboard Layout: